Goal.com Special: Betting expert Pete Nordsted answers your questions on how to make a profit plus h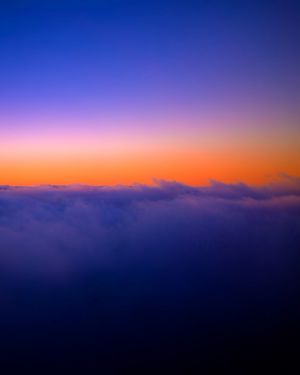 The author and Goal.com contributor has kindly answered your questions...

* Charlie, Malta
Have you ever considered, or attempted to play the "three draw strategy" on Serie A and/or Bundesliga? Why?

"The major reason why I use the draw strategy on the Premier League is because it is a league I know very well. When compiling the stats for Premier Betting you get to see how various teams perform and you can asses whether or not the draw is of any value.

"This strategy would no doubt work in other leagues but you would need to know how the teams performed week in week out."

* Richard Kampala
As a budding punter I'm still struggling to identify a good strategy. I've mostly tended to make two bets - a safe bet (max 2.0) and a risky bet with better odds. What nuggets would you share with respect to betting strategy?

"I tend to try and go against the grain and try to avoid short odds selections. If you have been following my selections you will see that we are well over 10 points up. This means in effect I have 10 more bets before I start showing a loss.

"If you back a selection at 1.5 and two of the three go down you then have to find three winners on the trot just to break even. So avoid short priced favourites. But most importantly whatever bet you choose ensure that it contains value."

* Pete Nordsted accurately predicted a draw in the recent Everton - Man Utd game

* Emenike, Nigeria
I don't understand what you mean by only needing one draw to make a profit. Please explain how the system works.

"Generally the draw is priced at over 3.00 and usually around 3.40. If you place 3 bets at £10 on 3 selections at 3.40 you have outlaid £30. If one of the bets is successful you will receive £34 so you have made £4.00 profit."

* Sodiq Yinka
I have been losing heavily on games for the past three weeks now including the international matches. Here sat watching all your draws going the right way without staking a penny! Am I going to stake each game separately or there is way of me putting all of it together and just needing one match to make a profit?

"If you look at my selections I would back each individual one separately. Last year doing this I made over 30 points level stakes profit.

"Now for a little bit of interest you could back my selections in doubles which again you would be in profit but you are going to have a lot of losers.

"But before placing a bet always make sure that your bet represents value by using some kind of rating system. If you go to our website at Premier Betting you will see our ratings compared to the bookmakers odds this will give you some indication if you are obtaining value in your selection."

* Adrian Francalanza.
A tip that you give on a weekly basis and which I like is backing three games to end draw and if one of them ends draw, the punter will end with profit. However, I find choosing these games quite a difficult task because if none of those three matches end in a draw there would be quite a big loss (x3).

I would like to ask you: Which strategy do you use to try and predict that at least one game will end in a draw?

"When beginning to asses how to select the draws I see how certain types of teams perform against each other. This is highlighted in the Premier Football Betting Handbook. Then I look to see if the draw price offers any value and then I asses the form of the two teams involved.

* Myles Valentin
Should there be a different money management approach? Normally I bet around two per cent of my bankroll per play, I'm thinking with the payouts that maybe only one per cent should be bet on draws.

"Generally I keep to a 25 point bank and stake one point on each selection. In other words I stick to level stakes. The beauty of playing the draw though as highlighted before is now I am in a position where I have got four weeks worth of selections to have before I begin to show a loss."

* Sam
I really want to earn money through football gambling to pay off some uni fees. I built up £1600 before the World Cup on betfair betting never more than £50, then earned a grand during the World Cup, but since then I have gone through earning a grand and losing it, then earning 1500 then losing it, and I am back to my World Cup final total!

1) I would like some advice on managing my bankroll. How do I know what I should be betting? Should I take into account my overall profit and bet more as I earn more, or stick to picking up lots of small bets?

"Before I begin I would say never bet with money that you cannot afford to lose. Betting on football can be profitable but it should be fun and always kept in context.

"As explained before look to stake to a 25 point bank and if so increase or decrease your stakes as necessary."

2) Are there any markets which do not get as much attention as they deserve? For example, is there money to be had in betting on corners if you do the research?

"Yes definitely at Premier Betting we are always looking to increase the value on a bet. For example if you wish to back a short priced selection. Look to Dutch on them winning by one or two goals this can increase the price you are betting by over 30% again see the video at this link

"Corners and bookings markets are also worth exploring and a full explanation is again given in the Premier Football Betting Handbook."

3) Is it a good idea to give yourself a monthly plan/monthly aim? How do you keep disciplined?

"Just devise a strategy and plan with rules and stick with it. Discipline is the key to my draw strategy ? there will be a week or two where there are no winners but it is then you have to believe in the strategy and stick with it. This is where many punters fail because they haven?t got the discipline to just stick with it."

4) Do you have any tips for in-play betting? I like to bet on second leg cup matches as you get more information about what the teams need from the game.

"I do trade the football but the great thing is these days you don?t have to get involved in a game until you actually see how the two teams are playing. Also if you do have a bet and your team are leading you can close out your position for a profit."

* Geoffrey
I read that you are a sports trader so what kind of strategies do you implement on other sports? Also, where did you hit upon the three draw formula?

"If you go to my website you will see that I compile a monthly newsletter. In this newsletter I am constantly building strategies in sports such as Tennis, Football, Cricket and the NFL. Again I like all my trading to be low risk with much to gain. I spend hours going over spreadsheets and data.

"I hit across the three draw strategy whilst compiling the data for the Premier Football Betting Handbook."

And finally?

* Miles
Do Arsenal have a chance of winning the Premier League?

"I certainly believe Arsenal have improved with the signing of Chamakh and Theo Walcott looks to have started brightly and should be back from injury soon. So yes I think they can play a part this season and go much closer than they did last season. Obviously next week's game at Chelsea is crucial."

* Pete Nordsted is a full-time sports trader and co-author of the The Premier Football Betting Handbook 2010/11.




View article on source website