Solar not so simple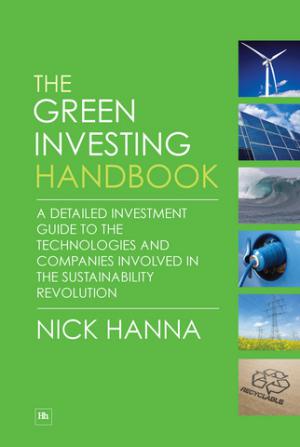 Attention has recently been focused on solar power following the success of the government's new feed-in tariff which has led to a steep increase in the number of solar panels being installed by householders.

This hasn't necessarily translated into good news for UK manufacturers: Oxfordshire-based PV Crystalox (PVCS), for instance, reported a sharp drop in first-half profit last month, hurt by a 'competitive trading environment' that triggered a 40% reduction in prices, despite improved demand. Shares are roughly 30% down since the beginning of the year.

When assessing solar markets it's important to distinguish not just the different components in the supply chain, but also the different technologies involved. As I learned whilst researching The Green Investing Handbook, solar power is about much more than just photovoltaic panels: it pays to know the difference between CIGs and CPVs, and to be able to distinguish a parabolic trough from a power tower.

Solar panels of the type now being installed by thousands of UK householders are made from a series of photovoltaic (PV) cells, the basic raw material of which is polysilicon. This is complicated and expensive to make: major manufacturers include Hemlock Semiconductor, Wacker Polysilicon, MEMC, REC and PV Crystalox.

There are a vast number of companies turning polysilicon into PV arrays, including many in Japan (such as Sharp, Sanyo and Canyon). China recently overtook Japan as the world's biggest PV producer, and it's here that the squeeze has hit the solar industry - with lower manufacturing costs being one of the reasons other PV producers are now suffering.

Thin-film technologies do the same job as a PV cell but use less silicone, and can be printed on to different kinds of surfaces - so they can be churned out on printing presses. The downside is they're less efficient, and produce less power for the same area. The current global market leader is First Solar (US) but several multinationals (including General Electric, Sharp and Sanyo) are starting to make aggressive moves into this market.

First Solar uses cells made from cadmium telluride (CdTe) but all eyes are now on manufacturers using copper indium selenide (CIGS), which is much more efficient. One of the leading companies is Colorado-based Ascent Solar Technologies (ASTI:NASDAQ); there are also numerous development-stage companies working in this area.

Another major growth area in solar is Concentrated Solar Power (CSP), which uses mirrors or reflective surfaces in various configurations to focus sunlight to heat up fluids which then drive turbines. At present, CSP installations are dominated by parabolic troughs, which have a proven track record (they've been used in the Mojave Desert since the 1980s). The Andasol parabolic trough installations currently being built in Spain will be the world's largest, covering around six square km of land.

Power towers are considered the next step for solar thermal and again, Spain leads the pack with 22 projects currently under construction.

Utilities favour CSP because energy can be stored in molten salts and released for up to eight hours after the sun has gone down. Major players in CSP include energy and construction companies such as Abengoa, Acciona, and ACS/Cobra. One of the fastest-growing segments of the solar industry is Concentrated Photovoltaic (CPV). This uses lenses or mirrors to focus sunlight onto an area of extremely high performance solar cells.

IBM (IBM:NYSE) is working with Saudi Arabia on this technology, and Boeing (BOE) is currently installing a test facility in California. But CPV is still a wide-open game, and there are a number of interesting start-ups in this area including UK companies such as QuantaSol and Whitfield Solar.

Another new entrant is hybrid photovoltaic thermal (CPVT), which uses a combined solar thermal and PV panel: the thermal collector draws heat (which is then used for space or water heating) from the back of the panel, and this has the benefit of improving the performance of the PV cells, which function better at lower temperatures. Entech Solar (US) and Conserval (Canada) are the market leaders. These systems are now being marketed to householders in the UK by County Durham-based Newform Energy.

The next wave of solar power is organic PV, sometimes referred to as third-generation solar. This technology, which uses organic molecules to capture sunlight and convert it to electricity, is said to be cheap, flexible and easy to manufacture. The drawback is that efficiencies are currently low, but this will undoubtedly improve.

The benefits of organic PV is that is can be sprayed onto virtually anything - so, for instance, you could have a café umbrella which charged your mobile or laptop whilst you sipped your latte. Leaders in this field include Konarka Technologies (US) and Heliatek (Germany).

The solar age is only just beginning. It may seem like a bumpy road right now, but we're only at the start of a long journey.

Nick Hanna is the author of The Green Investing Handbook, which you can purchase here in the Interactive Investor Bookshop.

The book provides a detailed overview of green investment opportunities, with full profiles of over 165 listed companies. It also includes interviews with experts in the energy and environment sectors, investment insights, and profiles of green funds. Find out more at thegreeninvestor.co.uk.

View article on source website