Should you join the savers turning to income fund investing for better returns?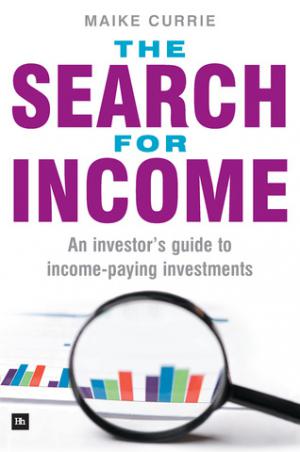 Generating half-decent income from savings is proving an impossibility as interest rates remain stubbornly low and banks and building societies squeeze returns. Even National Savings & Investments, the most trusted savings brand, has withdrawn its popular inflation-linked savings certificates.

Savers are therefore having to look further afield for income, even if it means risking their capital. And many are now being drawn to equity-based funds that invest in companies renowned for paying healthy and growing dividends.

Personal Finance Editor Jeff Prestridge assesses the merits ? and dangers ? of UK equity income funds.

When Pamela Schooling?s husband John died eight years ago, he left her with an aeroplane, a sports car, two motor cycles and a lovely four-bedroom detached house.
John was a keen pilot ? but pensions were anathema to him. As a result, Pamela, 80, has struggled to get her finances in order. But with help from daughter Juliet, who works in financial services, Pamela has just about got there.

?The house is expensive to maintain and with £190 a month council tax it doesn?t leave me much money to play with,? she says. ?But with my State pension and the £300 a month I get from my portfolio of income-producing investment funds that Juliet assembled from the sale of John?s ??wheeled friends??, I get by.? Indeed, she is soon off with friends to cruise the Norwegian fjords.

Pamela, a former secretary from Radlett, Hertfordshire, is among hundreds of thousands who invest in UK equity income funds in the expectation of rising returns from the dividends these funds pay quarterly or half-yearly.

These funds in turn invest in a basket of companies that have a reputation for increasing dividends. The income on offer is about four per cent a year tax-free if held inside an Isa. Long term, investors also hope the capital value of their investments will rise, although this is not guaranteed, given market volatility.

Others invest, happy to allow income to be automatically reinvested back into the funds they hold. Such investors, like the Richmonds (see below), tend to be younger, currently working and have no immediate need for supplementary income.

Why investors like equity income

The UK equity income story is compelling. Despite the desperate state of the economy, many companies, especially those with operations overseas or that export heavily, continue to flourish. As a result of growing profits and generating heaps of cash, they have been able to increase shareholders? dividends.

It is these companies ? the likes of AstraZeneca, GlaxoSmithKline, Vodafone, Diageo, Shell and Unilever ? that form the backbone of most UK equity income funds.

The latest dividend report from Capita Registrars, an arm of the outsourcing giant, confirms the ability of UK plc to increase dividends despite all-round economic doom and gloom.

Last year, British companies paid a record £67.8billion in gross dividends to shareholders, 19.4 per cent up on the year before. More than 88 per cent of these dividends came from British companies listed on the FTSE 100 index with FTSE 250 stocks contributing only 9.5 per cent. Of the 438 that paid a dividend, 373 increased payments while only 59 cut them.
Invest through an Isa to boost your returns

Saran Allott-Davey, managing director of adviser Heron Asset Management in Newport, South Wales, says: ?The key is to ensure the equities are held tax-efficiently, especially if an investor is a higher-rate taxpayer. That means taking advantage of Isas.?

In the tax year to April 5, up to £10,680 can be invested in an equity-based Isa. From April 6, the new annual allowance will be £11,280. All dividend income is automatically taxed at ten per cent, inside or outside an Isa, which means there is no income benefit for either basic-rate taxpayers or non-taxpayers from sheltering dividends inside an Isa.

But higher-rate taxpayers escape paying further income tax if they use an Isa to shelter dividend income ? a saving of 25 per cent for higher-rate taxpayers and 36.1 per cent for earners above £150,000.

All capital gains inside an Isa are tax-free.

Shares vs funds, ETFs and investment trusts

Investors can access equity income in various ways. They can buy shares in companies with a good income record, but this is risky ? it is better to invest via a collective fund where a spread of company shares is held.

This could be through an exchange-traded fund, best bought through a stockbroker. It could also be through a unit trust, currently the most popular route for income seekers.
Funds are best bought via a discount broker such as Hargreaves Lansdown or Chelsea Financial Services where charges are pared back.

There are about 100 UK equity income funds to choose from ? look under the UK equity income unit trust sector at funds data website trustnet.com.

It could also be via an investment trust. These funds levy lower management costs than unit trusts or Oeics and have special powers over building income reserves that make them attractive for investors in search of rising income.

Most income-oriented investment trusts can be found in the UK growth and income sector at trustnet.com.

Pamela has taken the unit trust route, holding some of the best income funds ? the likes of Invesco Perpetual High Income and JOHCM UK Equity Income.

She also has exposure to income funds that invest in companies based overseas, including America and China, with a record of delivering dividend growth. Her holdings include M&G Global Dividend and Newton Global Higher Income funds, yielding 3.6 per cent and 4.8 per cent respectively.

Details of individual funds can be found within the global income sector at trustnet.com.
Contacts: To buy equity income unit trusts, visit Hargreaves Lansdown (hl.co.uk) or Chelsea Financial Services (chelseafs.co.uk). For information on specific funds ? investment trusts, unit trusts, or exchange-traded funds ? visit trustnet.com.

For details of Principal Investment Management?s top equity income funds, call 01225 460010. For a good book on income, read Maike Currie?s The Search For Income (Harriman House).


View article on source website