Press and Publicity
Go Luck Yourself: 40 Ways to Stack the Odds in Your Brand's Favour by Andy Nairn
The Marketing Book Podcast
30th July 2021
Andy Nairn has led a charmed life. He stumbled into advertising after studying Law at Edinburgh University. Almost 30 years later, he's one of the world's most respected brand strategists and a fo...
Read Full Article
---
Turning up the heat on toxic culture
Entrepreneur India
27th July 2021
Consider the volume of meetings happening daily globally. It is estimated that 55 million meetings happen every day in America alone*. Whatever the real number, we should assume this isn't a minor s...
Read Full Article
---
An accessible and thorough story of a nation's financial collapse.
Kirkus Reviews
26th July 2021
The book goes beyond a mere portrayal of a specific crime and its far-reaching ramifications and becomes a moral tale about the depths of human greed. It shows how, even in a nation as thoroughly egal...
Read Full Article
---
The Asian Financial Crisis & the Birth of the Age of Debt | Russell Napier
Hidden Forces
19th July 2021
Napier's latest book, "The Asian Financial Crisis: 1995-1998," covers a period of time that many investors are either not familiar with or haven't studied anywhere near as closely as they shou...
Read Full Article
---
Russell Napier: Asia, financial repression and the nature of capitalism
MoneyWeek
17th July 2021
Russell Napier talks to Merryn about financial repression – or "stealing money from old people slowly" – plus how Asian capitalism is taking over in the West; why active management could be back i...
Read Full Article
---
The charts that matter: gold in a positive mood
MoneyWeek
17th July 2021
Once again, Merryn's got a star guest for this week's podcast. Author and economic historian Russell Napier talks to Merryn about the Asian financial crisis (the subject of his excellent new book,...
Read Full Article
---
7 WAYS TO IMPROVE YOUR NEW PRODUCT DEVELOPMENT SUCCESS RATE: OPINION
Ad Age
17th July 2021
So instead of setting up your process with the idea of "leaving nothing to chance," why not plan for luck and take active steps to stack the odds in your favor? Andy Nairn is founding partner of L...
Read Full Article
---
Review of Fed Up!
Midwest Book Review
8th July 2021
Fed Up!: Success, Excess and Crisis Through the Eyes of a Hedge Fund Macro Trader should be in any business and investment book collection as an insider's guide to trading processes and pitfalls. It p...
Read Full Article
---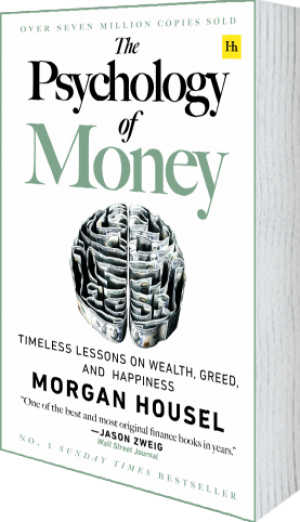 NOVOS LÍDERES DE VENDAS
Revista Empreendedor
8th July 2021
The Psychology of Money by Morgan Housel promoted in Revista Empreendedor...
Read Full Article
---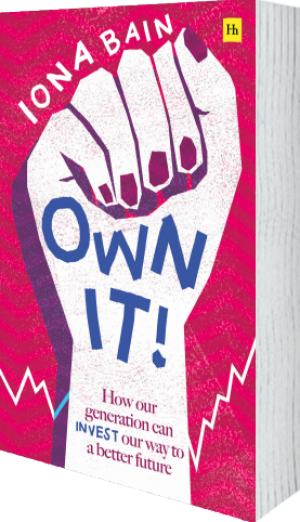 Millennial money: top pension tip, hot investing themes and a share mistake
Interactive Investor
2nd July 2021
Millennial money expert and financial journalist Iona Bain talks about her latest book, Own It! How our generation can invest our way to a better future. The Young Money blogger explains ...
Read Full Article
---
Mediatel
30th June 2021
Paul Cowan is a former adman, who has taken part in more pitches and repitches than he cares to name. His book, Connecting with Clients, which gives advice on how to forge stronger client relationship...
Read Full Article
---
The macro trader discusses his book and what to make of central bank policies.
The Contrarian Investor Podcast
24th June 2021
The book spans the period from October 2019 to June 2020 and includes the height of the coronavirus crisis. This features heavily into the conversation. We also discuss the Federal Reserve and his vie...
Read Full Article
---
Lucky aliens and the creative case for D&I
Mediatel
24th June 2021
In a second exclusive extract from Go Luck Yourself, a book written by Lucky Generals founder, Andy Nairn, he discusses D&I's role in creativity and reminds us of some much-loved aliens...
Read Full Article
---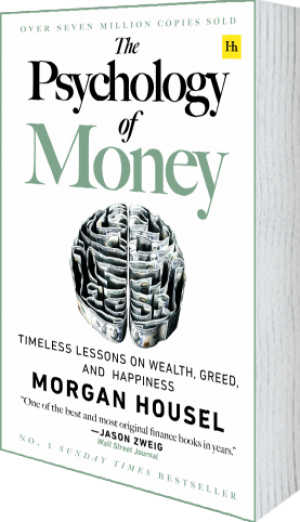 Generocity's 2021 summer reading list
Generosity
23rd June 2021
In The Psychology of Money, award-winning author Morgan Housel shares 19 short stories exploring the strange ways people think about money and teaches you how to make better sense of one of life's m...
Read Full Article
---
Fintech Focus Roundup For May 30, 2021
Report Door
18th June 2021
In a new edition of his book "A Pragmatist's Guide to Leveraged Finance: Credit Analysis for Below-Investment-Grade Bonds and Loans," Kricheff unpacks emerging dynamics with respect to the high-...
Read Full Article
---
LFP181 – Angels and Angel Investing Masterclass w/Richard Hargreaves, 50 years of Professional Unlisted Investing
London Fintech Podcast
17th June 2021
Richard has an astonishing 50yrs experience in investing in young companies and helping to grow them, starting with 3i in the 1970s when they were next to the only institutional provider of developmen...
Read Full Article
---