ICR221: Gervais Williams, The Retreat of Globalisation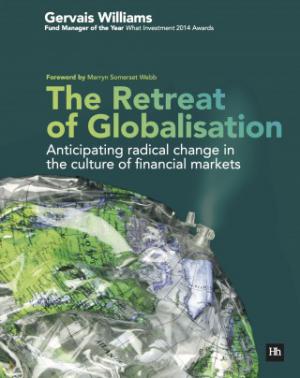 Today on the show I'm joined by Gervais Williams, author of The Retreat of Globalisation.

Gervais Williams is an award-winning equity fund manager. As a professional investor, he has exceptional credentials. He received numerous awards for his fund management, including being named What Investment's Fund Manager of the Year 2014.

Gervais is a respected commentator on prospective market trends. He outlined his controversial views in his book Slow Finance in 2011 and developed those ideas in 2014's The Future is Small.

In his latest book The Retreat of Globalisation, Gervais outlines why we are entering a period when the culture of financial markets will change more in three years than it has in the last 30.

This episode of Informed Choice Radio is a must listen for anyone who needs to understand these developing investment themes so they can position their portfolio to take advantage of the changes.

Welcome to The Retreat of Globalisation, with Gervais Williams in episode 221 of Informed Choice Radio.
View article on source website