The Street-Smart Trader, by Ian Lyall - Financial Book of the Month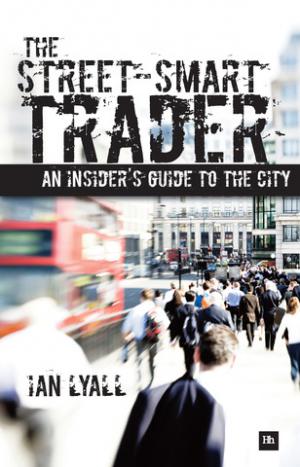 Vilification of City slickers has almost become a national sport, so if you want to know what really goes on in the Square Mile this book promises to tell you the truth. Written by financial journalist Ian Lyall it claims to tell readers not how the City is supposed to work from an academic standpoint but how it actually works, with the emphasis very much on the human beings who make the decisions rather than the technology they use to implement them.

What makes The Street-Smart Trader a bit different from other books about the City is its emphasis on what motivates the movers and shakers. It seeks to de-mystify their roles, from market makers to hedge fund managers, from analysts to the part played by public relations consultants and spin doctors.

Lyall says he wants to put ordinary investors on a level playing field with the City experts, hence the nub of the book. The insights it provides will, he says, help investors make more successful trades of their own.
View article on source website